Instant transmission teleports to an enemy who is lying on the ground while i wanted to teleport to other enemy who is like on his feet. Also counter attacks only teleport to enemy who is closer. I was wondering if you could fix those two.

_________________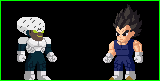 Posts

: 51


Ki

: 1358


Reputation

: 6


Join date

: 2015-07-17


Location

: Croatia



These are not bugs.
Instant Transmission (enemy) uses LF2's state 400 teleport.
State 400 teleports you to the closest enemy.
Counter attacks don't move you to closest enemy, it moves you the same distant all the time. Try countering a ki blast. You'll counter attack nothing.
Unless of course you are talking about Goku's counter attack. It uses state 400 teleport as well, so it's the same thing as stated earlier above.
_________________
WORLD MARTIAL ARTS CHAMPION!






Posts

: 355


Ki

: 2703


Reputation

: 69


Join date

: 2014-07-24


Location

: Canada



Actually i meant instant transmission counter they teleport you to the closest enemy, not the shooter. Btw how to instant transmission ally. And also i was just wondering if there is a fix to not teleport to lying opponent.

_________________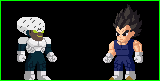 Posts

: 51


Ki

: 1358


Reputation

: 6


Join date

: 2015-07-17


Location

: Croatia



---
Permissions in this forum:
You
cannot
reply to topics in this forum